It is no secret that we at Tern have a super soft spot for the Aterra Campers, and for you guys that don't know, the topper version of the Aterra got its debut at this year's Overland Expo West in Flagstaff, AZ.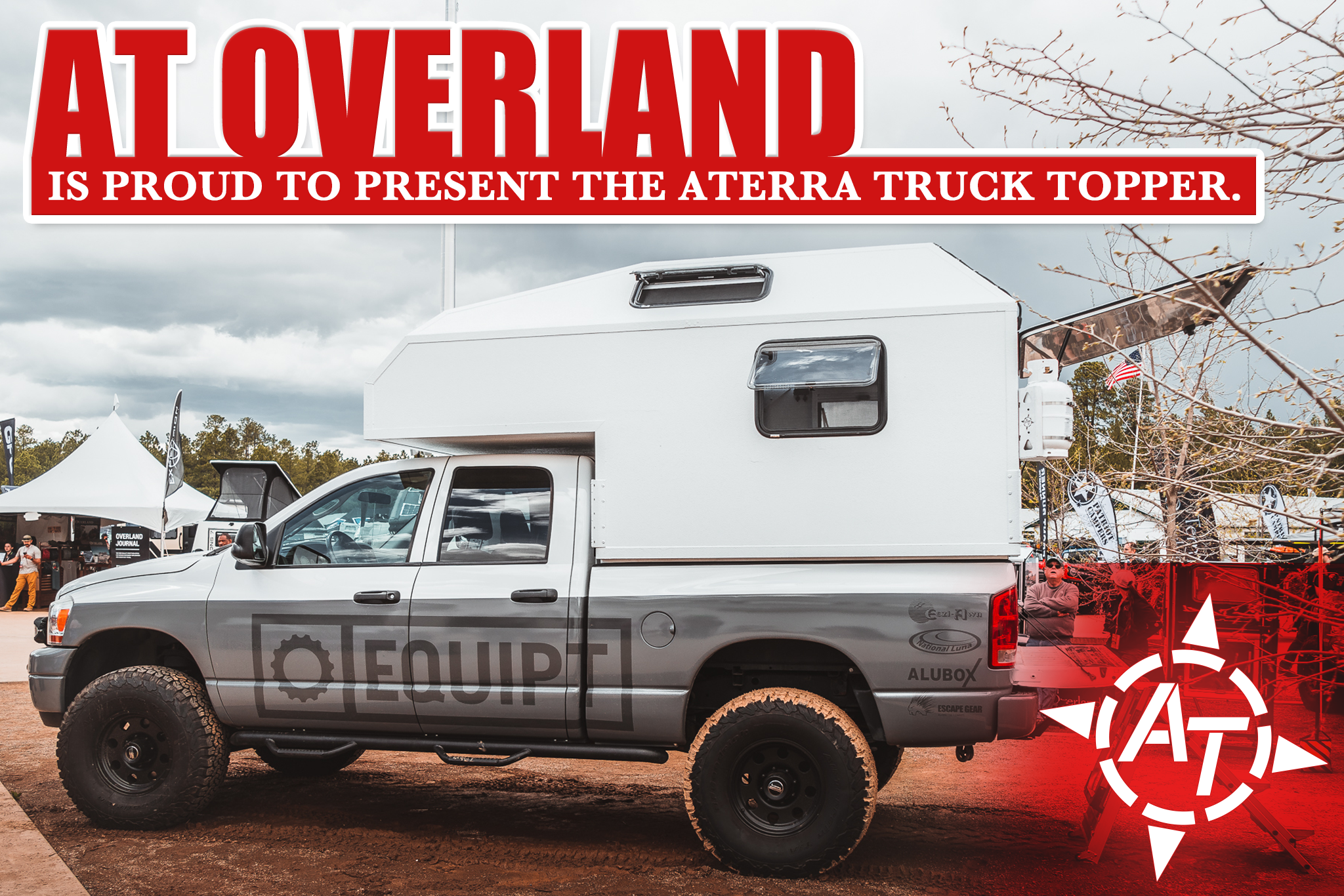 It not only features our windows and hatch door, but it showcases the craftsmanship that only AT can apply to such a ground-breaking concept as the Aterra has been since its conception. Now, you want to read a little bit about it in this write-up that Janine from AT facilitated for us.
"For those who want to have the exceptional Aterra experience and quality without converting your truck to a flatbed, the new Aterra Topper shell for a 6.5ft full-size truck bed is here! This lightweight yet durable honeycomb composite topper shell is the perfect canvas for outdoor aficionados and the DIY Overland truck-building enthusiast to create the ultimate habitation system. Priced competitively with other makes and models of pop-up topper shells, the Aterra Topper bridges the gap between the pop-up topper and hard-sided slide-in camper.
The large rear-opening liftgate provides enough clearance to load a motorcycle or ATV into the truck bed. The liftgate opens to 90 degrees and provides shading over the truck tailgate when open. The liftgate is lockable from both the inside and outside, giving you and your toys the security you need. 4 Tern Overland double pane windows with roller blinds and solar screens provide excellent convection ventilation. The light-blocking blinds allow sleeping in late or make "stealth camping" simple. The placement of the upper windows over the bed gives the sleepers a view of the nighttime sky and fresh air on demand.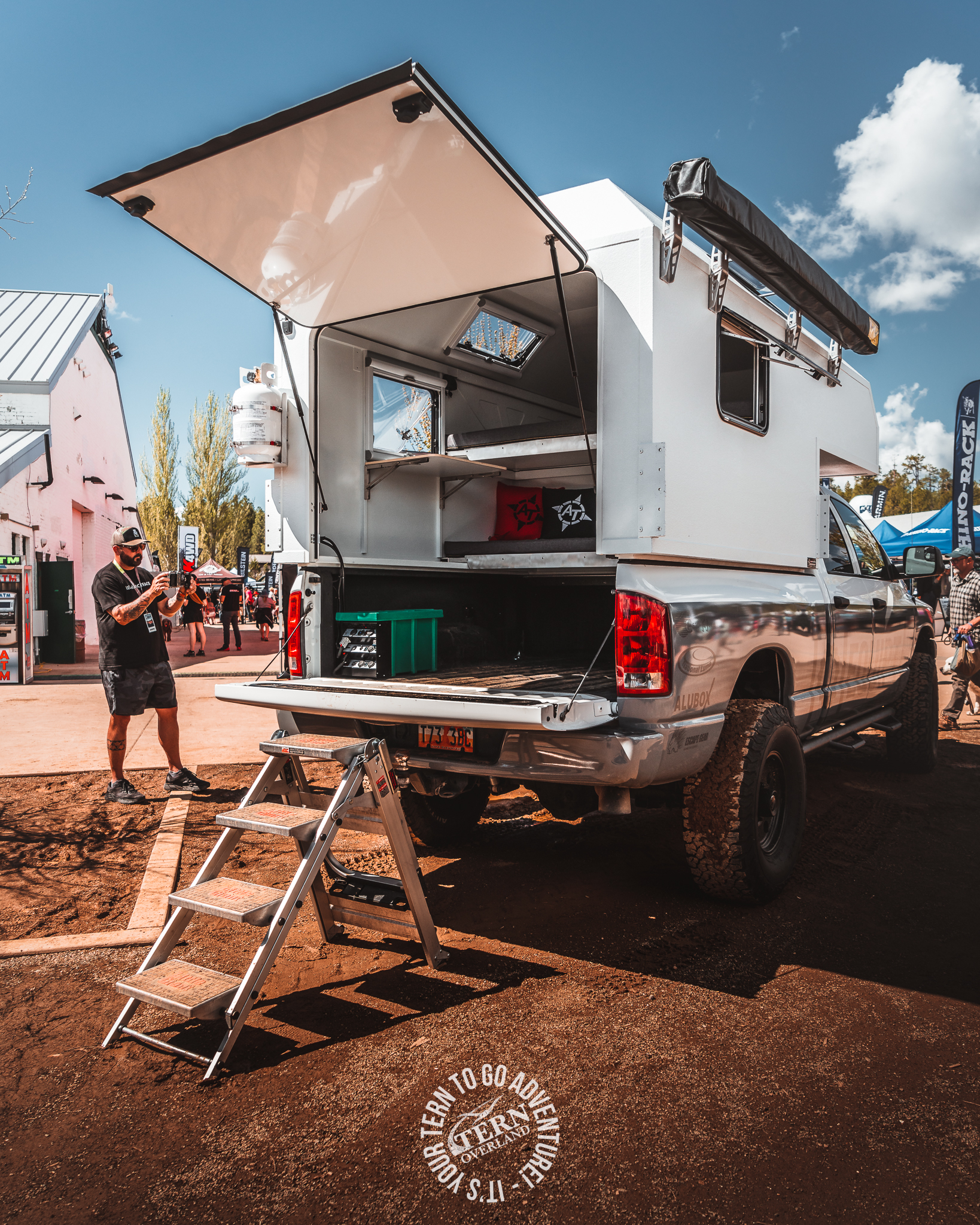 A King size bed with a 3" thick upholstery foam mattress provides pillowy comfort. The 74" width of the mattress allows for the 6-foot tall or less sleeper to sleep across the cabin if so desired. The split mattress design can be converted into a sitting sofa when placed on the lower bed rails. If a bunk bed is needed for additional occupants, a second split mattress panel is offered.
Standard LED interior dimmable strip lighting, USB, and 12VDC power points provide the occupants with plenty of light and ample opportunities to charge their mobile devices. Removable panels on the rear corner electrical accessory wire chases provide endless possibilities for electrical upfitting. The standard Mechanical Camper Jack mounts make mounting removal a breeze".
STANDARD FEATURES
King Size Mattress System
185-watt Solar Panel
Dimmable White LED Lighting
Four 12VDC Power Ports
Four Double USB Power Ports
Four Tern Double Pane Acrylic Windows with Blinds and Screens
Two Wall Mounted Folding Tables
Molle Panels in Interior Rear Corners
Mechanical Camper Jack Brackets
SPECIFICATIONS
Honeycomb composite construction
UV-resistant polyurea coating inside and out
Camper Overall Width: 76"
Camper Overall Length: 130"
Camper Overall Height: 62" (measurement taken from the top of truck bed rail)
Interior Headroom: 81" (measurement taken from 20" truck bed depth)
Base Model Weight (Dry): 510lbs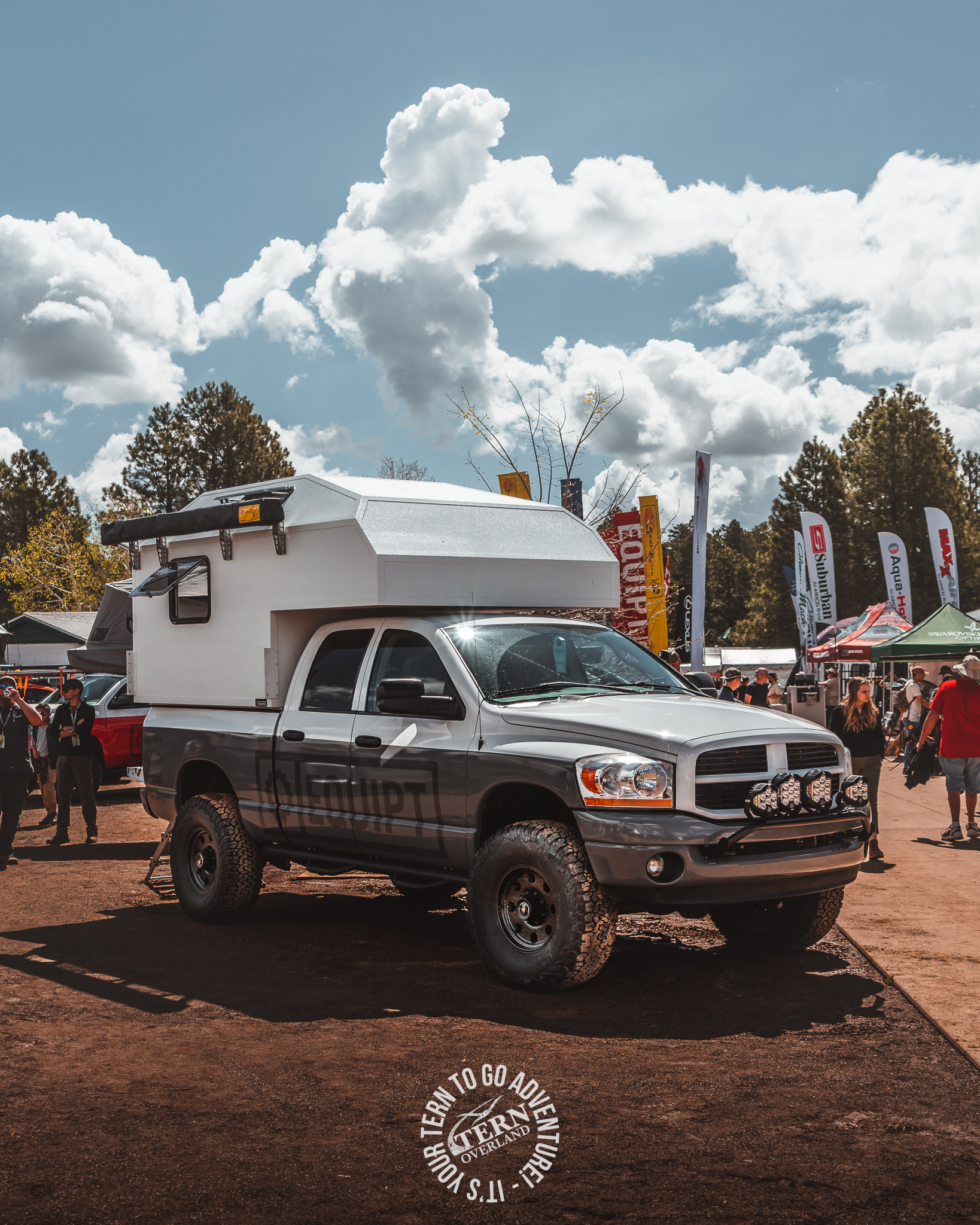 Text and some pictures courtesy of AT Overland. Thank you, guys. Keep doing what you are doing! For more info, visit www.AToverland.com