Posted by Storyteller Overland on Sep 26th 2023
In addition to the HILT's many best-in-class features, this vehicle is expected to disrupt the market as the first adventure truck of its kind to be produced at this scale.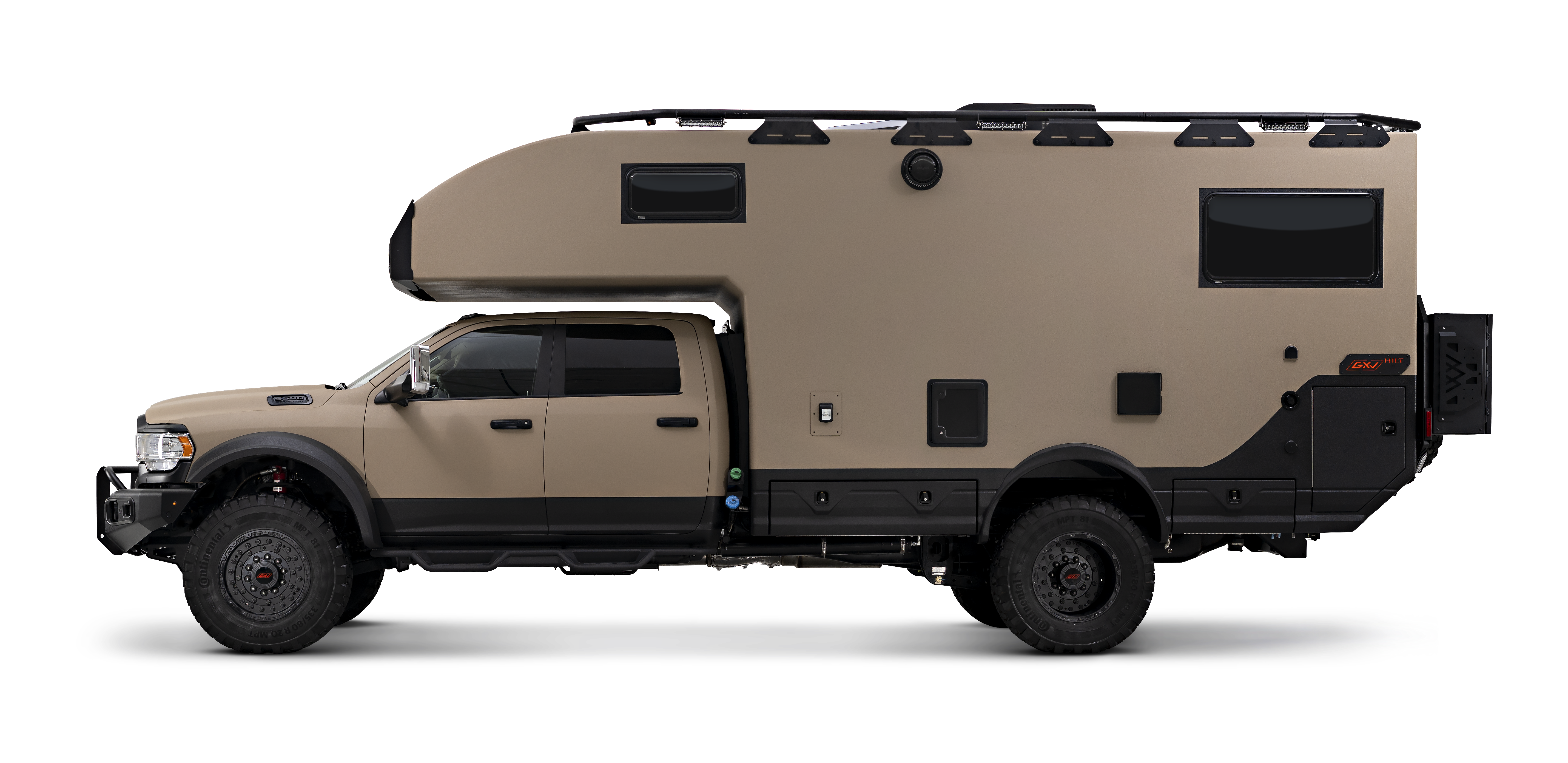 Storyteller Overland, LLC, an industry leader in the Class B RV and adventure vehicle manufacturing space, unveiled its market-disrupting Class C adventure truck — aptly named The HILT — today at the Elkhart RV Open House in Elkhart, Indiana.
The HILT adventure truck is the flagship of Storyteller's pioneering new GXV line of turnkey expedition rigs developed in partnership with its wholly owned subsidiary Global Expedition Vehicles, LLC.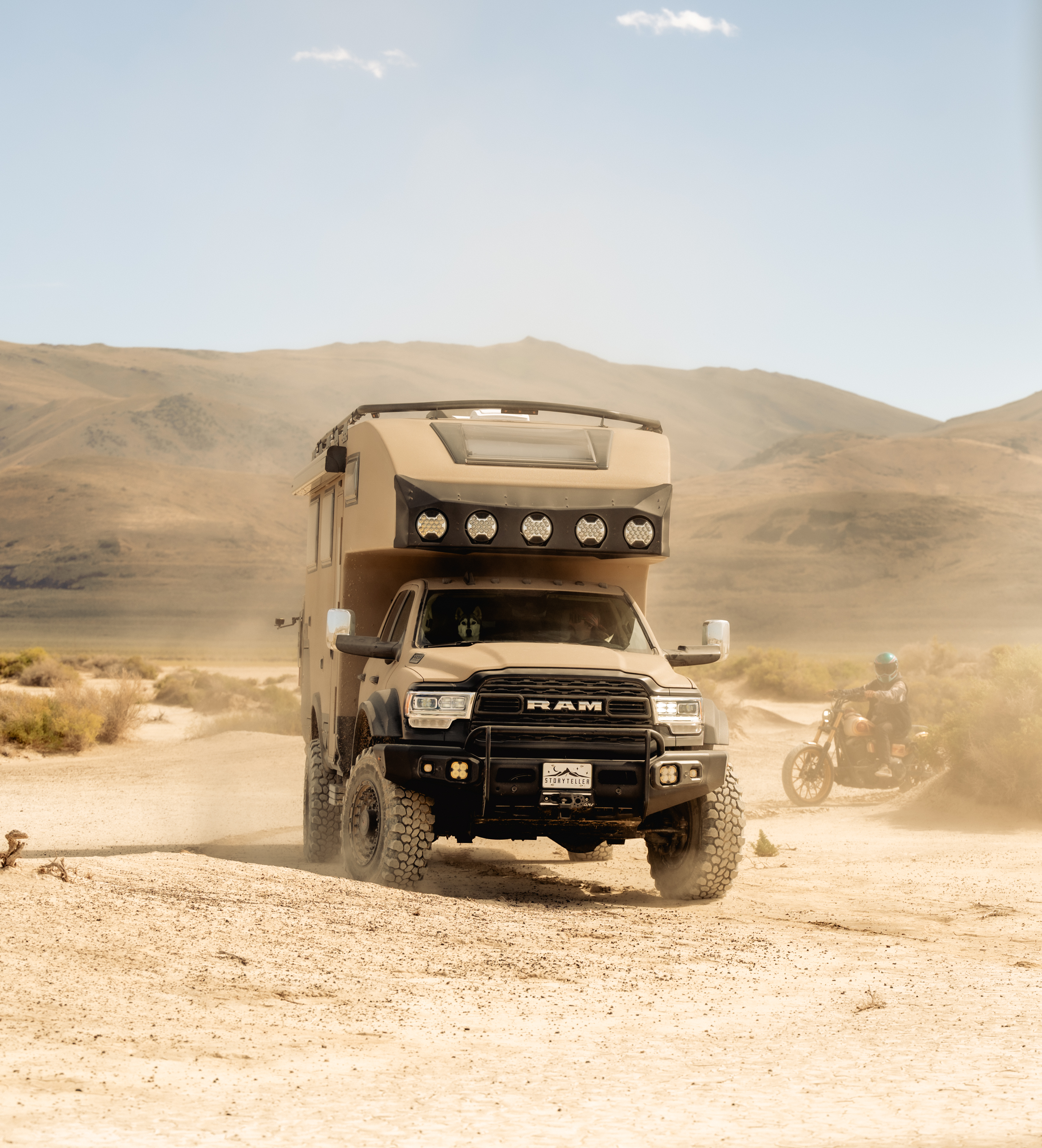 The HILT, which is built on the Ram® 5500 chassis, is designed and crafted to take people farther into the wild than they've ever gone with greater confidence and creature comfort than they've ever experienced. This turnkey expedition rig will be the first of its kind to be produced at higher volumes, making the HILT a game-changing vehicle that brings the adventure and expedition lifestyle in reach for a much broader audience of customers.
The HILT features a tough exterior with some highly intentional off-roading upgrades, such as: a proprietary Zero Torsion Subframe system that allows independent movement of the capsule from the chassis; an active hydraulic Smart Suspension System from Liquid Springs®; a 20,000-pound electric winch; an Extreme 360° exterior lighting package from KC HiLiTES®; and a custom nVader rack and storage system from Flarespace.
While the visually stunning exterior is rugged and built for the new generation of intrepid trailblazers everywhere, the interior provides a tranquil, spa-like retreat that makes one feel at home no matter how extreme the environment around them may be. In addition to its signature aesthetic design and atmospheric elements (such as flowing, radiused corners and dimmable, programmable mood lighting), the interior also features a full-height wet bath; a queen bed in the cab over position plus a comfortable rear dinette that easily converts into a second queen bed; and a full kitchen complete with a convection microwave oven, air fryer, full size fridge, freezer, and double burner induction cooktop.
Adding to the refined creature comforts and enhanced climate controls of The HILT is an interior lining of closed cell foam insulation providing an unprecedented level of thermal and acoustic control throughout the entire perimeter of the vehicle. So even when you are in the wild, you and your fellow explorers can separate yourself from the elements and remain comfortable even in soaring or frigid temperatures.
The HILT is also the perfect adventure vehicle for those who want to travel farther and stay off-grid longer. It features a 120-gallon freshwater tank and a 52-gallon fuel tank, which allows for more adventure in between resupply trips. Those adventuring in a HILT also don't need to worry about connecting to RV hookups: The HILT comes with a 16.8 kWh M-Power System with two 3000W, heavy duty, high efficiency inverters (Powered by Lithionics®). It also has 1325 watts of sustainable power solar panels on its roof to provide a significant boost to battery life during the day.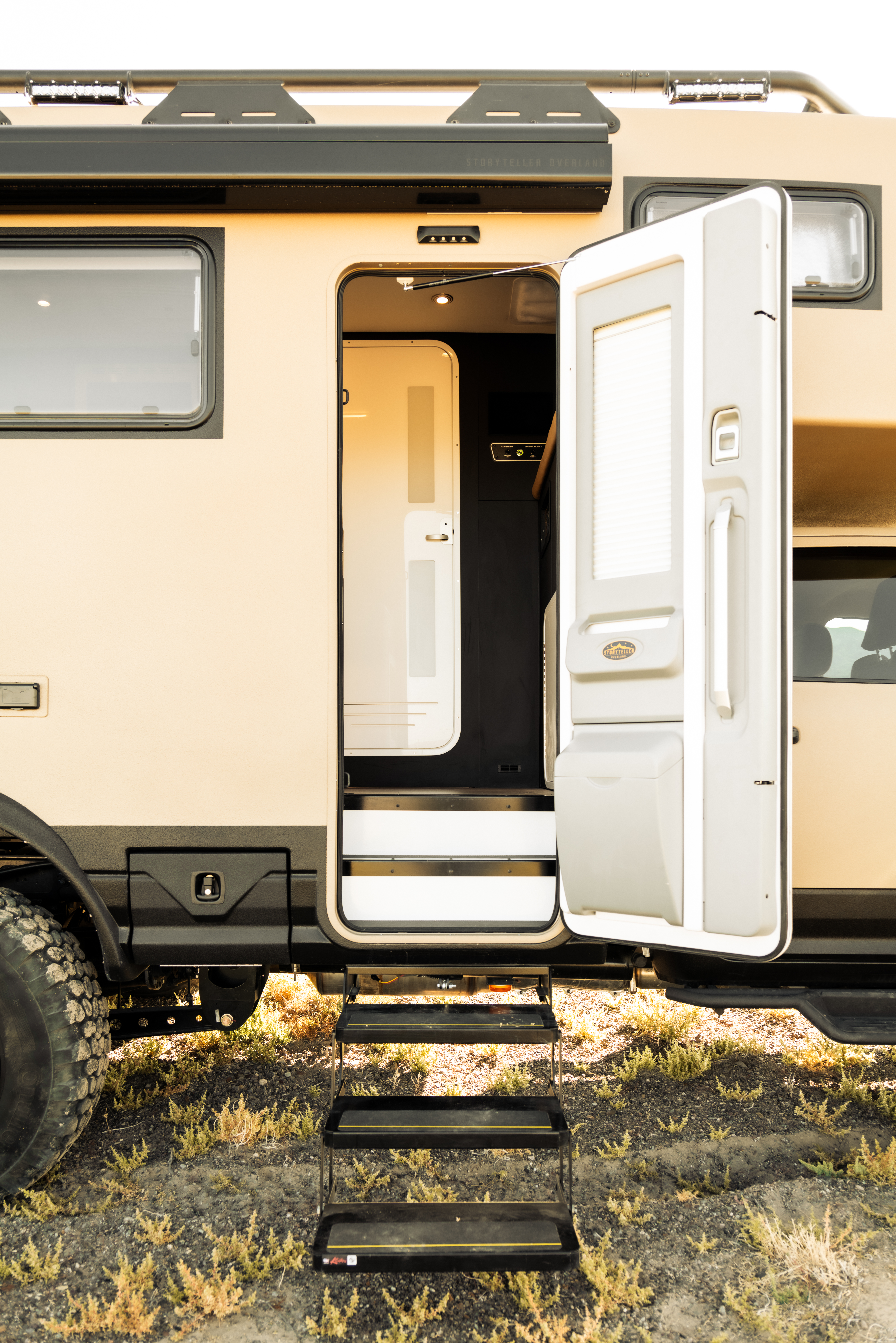 In addition to the HILT's many best-in-class features, this vehicle is expected to disrupt the market as the first adventure truck of its kind to be produced at this scale. Buyers of the HILT can take advantage of extended term RV financing options and Storyteller's rapidly growing nationwide network of dealer sales and service partners.
"Vehicles like this have historically been outrageously expensive, built to order, and complicated to buy," said Jeffrey Hunter, CEO of Storyteller Overland. "We wanted to solve for this by making it easier to own and lowering the barrier to entry without sacrificing a single bit of quality — instead actually elevating the quality and capability in the process." The name of the truck comes from the phrase "to the hilt," which Hunter said reflects the desire of the Storyteller Overland and Global X communities to live life to the fullest without compromise.
"It's almost like it named itself," he said. "When you're doing things to the highest and best, and the biggest and the most, you're doing it to the hilt. And that's what this vehicle is, it's a tool. A tool for people to live life to the fullest and to do it all to the hilt."
The HILT project has been in the works since Storyteller's December 2021 acquisition and integration of the legendary Springfield, Missouri-based Global Expedition Vehicles, whom Hunter calls the pioneers of the expedition rig in North America.
"We were always looking for the big leap forward that brings adventure closer in reach for more people," Hunter said. "We anticipated the adventure truck space was the next wave. There's so much to like about it: it's a platform that allows more creature comforts and more space to stretch out, while still remaining nimble and agile to travel farther, go bigger, and stay longer. And the partnership with Mike & Rene' Van Pelt and the team at Global X allowed us to advance much more rapidly toward our goal of bringing a pinnacle quality product like this to the broader market."
Trent Tiffin, the General Manager / Executive Vice President of Global Expedition Vehicles, said he's excited to see the HILT finally hit the market after over a year of hard work and many challenges overcome. "It's a great feeling," he said. "It's exciting to bring this type of unit to the overland space on this type of level. This is a massive step forward for Storyteller Overland and Global Expedition Vehicles."
In addition to the HILT Class C adventure truck, Storyteller Overland will continue to produce its industry-leading line of Class B RV adventure vans, known as MODEs, at its Birmingham, Alabama production facility.
The HILT will be available for sale at select dealer groups beginning in Q4 of this year. Pricing for this flagship of the all new Storyteller GXV lineup will start at a limited time introductory offer of only $398,786. Those interested in more information should visit storytelleroverland.com/hilt.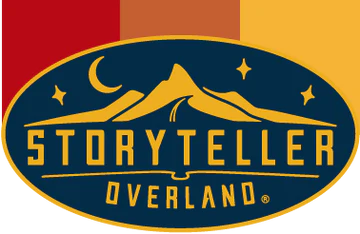 About Storyteller Overland Storyteller Overland is a Birmingham, AL-based authentic adventure lifestyle brand with a strong, industry-leading presence and reputation for innovation in the burgeoning Class B RV and expedition vehicle manufacturing space. Founded in 2018 by a stellar team of custom vehicle manufacturing veterans and outdoor lifestyle enthusiasts, the company's prime directive is to constantly inspire and equip its growing community of roadtrippers, vanlifers, and overlanders with the proper gear, resources and mindset to "Live Free. Explore Endlessly. Tell Better Stories." Along with its flagship MODE adventure vans and GXV HILT adventure trucks, Storyteller Overland offers a unique see-through pricing model coupled with a style of customer service and community engagement that provides an unprecedented level of on-demand technical and warranty support for all of its owners out on the open road and beyond. For more information, visit storytelleroverland.com or contact our Chief of Staff, Summer Trammell at summer@storytelleroverland.com.
GALLERY