Posted by Andy Palmer - The Adventure Portal on Sep 20th 2023
[The Original Article was written and published by Andy Palmer from The Adventure Portal. Thank you, Andy!]
"The "Behind The Wheel" series is an up close and personal look at brands and their owners who are an authentic and passionate part of the exciting world of Overlanding. Today we're sitting down with Aimee Higgins, Co-Founder of Tern Overland."
Aimee, great to chat with you and thanks for taking the time. Tell us a little about your background and how you came to be the Co-Founder of Tern Overland?
Thanks for talking to me, Andy! The travel bug found me as a kid. Growing up in the Western US we camped our way through the states. My three sons were raised in the same way on the East coast with trips out West to satisfy the need to explore and learn. We are all global explorers now and love to experience nature and the culture of new countries.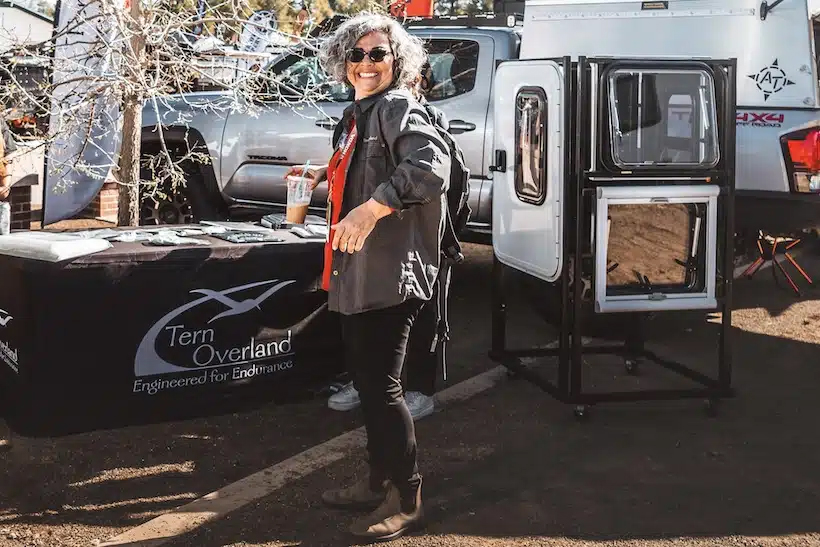 David and I crossed paths in 2016 and by 2017 we had launched an idea to build and design campers and Tern Overland was born. We came across a fabulous window that was new to the North American market and jumped at the opportunity to bring it here for the overlanding market. We created the business from scratch by ourselves. We hired our first employees in 2019. We've had phenomenal grass roots growth in the last six years. Our manufacturer is awesome to work with and is a reliable, trustworthy partner.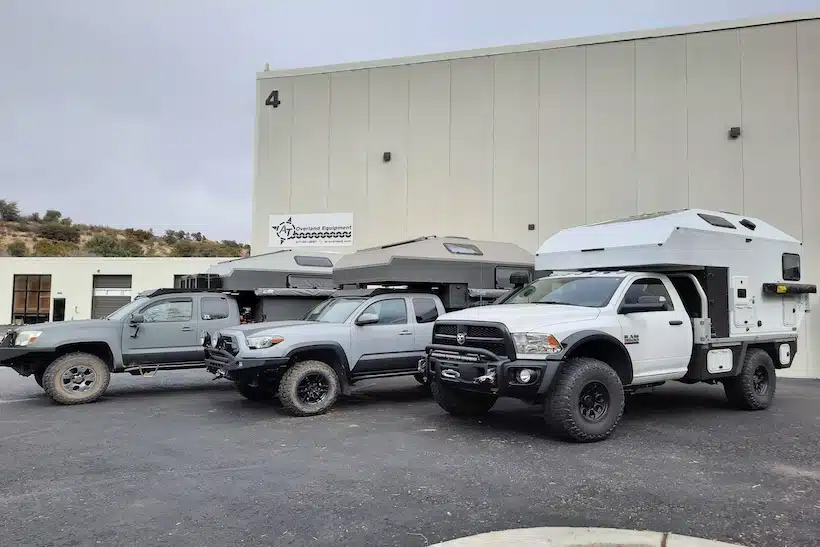 After the successful design, prototype and launch of David's camper in 2021 we sold the camper division in 2022 to AT Overland in Prescott and they are now manufacturing and upfitting the fantastic Aterra campers in addition to their topper line. The window and component side of Tern is still flourishing with over 100 builders and two distributors in North America and a new builder in South Africa. At the end of 2022 David transferred his shares over to me and I became the CEO and he retired to pursue other interests.
Many people reading this may never have heard of Tern Overland, but may well be using your products. So, let's dive into Tern Overland and can you give us an overview of the products you offer.
Basically, if you have a hole in your rig, we can fill it with a component. Windows, entry doors, cargo access doors, roof hatches, water, and electrical ports.
Our primary and most popular product are the double pane acrylic windows in eleven sizes with a blind and screen included. Normally provided with a white blind, it now comes with an optional black frame and black interior shade.
The roof hatch is a nice star gazing portal over the bed, drone launching from the roof, for sunlight or LED task lighting over the table. One size, 20×28, offered in electric and electric deluxe. Deluxe comes with a remote and rain sensor.
The entry door line is continually expanding with two main styles – Euro style and the Wildlands door and now a new Adventure door for teardrop trailers. Our doors range in size from a full 72" down to 36". If a builder needs an odd, custom size, we can do that too with minimum order quantities.
We stock a range of cargo doors, and they can be built to any size from as little as 12×12 to as big as 60×60. Various options from gas struts to hinge location are available. These cargo doors are strong and dust proof.
Our other components are AirFlo which is an incredible textile bought by the yard or as a Queen size pad allowing air flow under mattresses, seat covers and pet beds. It is also excellent as a rattle dampener in drawers and toolboxes. We also have bulk water fillers and a European style electrical port.
The windows, roof hatches and doors are the products we import and distribute. We have recently become dealers for Taruca – Australian Buchwakka brand awnings and Dobinsons Australian suspension. Dobinsons also carries a nice line of fridges and recovery gear.
Tell us how you distribute your products and can the consumer purchase directly from you or are you simply direct to brands within the industry?
We work with both wholesale and retail DIY builders to supply the products they need for their camper, trailer, big box truck, van, bus, or tiny home. Customers call us directly or contact us via email. We are excited about our new website which has an e-commerce Shop function. We are also rolling out a wholesale builder portal so our builders can order directly with their builder pricing. We may also add a finance function. For large stocking orders it is best for wholesale builders to reach out to us directly so we can customize orders, arrange freight, or schedule a direct container. Many of our wholesale or retail customers contact our distributors directly as well. Expedition Upfitters in BC or Perfect Fit/CamperVan-HQin Portland, OR. They both carry extensive products.
Tell us about some of the high-profile brands in the Overland world you're working with.
We work with 100+ excellent, large, small, and well-respected brands covering every vehicle build option. It's important to us that our builders and their customers have a high-quality experience with us and our products!
One of our largest partners is AT Overland. A well-respected leader in the industry for over 20 years. Storyteller Overland is a newer partner who traditionally manufactures awesome vans and is launching their Adventure Truck featuring seven of our windows. Kimbo Living was our first wholesale partner in 2018 designing their prototype and is now one of our top partners. Bean Trailer has been fun to work with through the years. AntiShanty has an innovative and forward-thinking team. AeonRV has an entire kit they order with an entry door, windows, roof hatch and custom cargo doors and AirFlo. ToroBravo4x4 has a new concept they are launching this year. TetonX Trailers, Globe Trekker, Cedar Ridge Campers, Boreas Campers, Oregon Trail'rs, Port Lite Campers, Benchmark, Freedom Van Go, and the list could go on. A full list is on our Partner page of the website.
Everyone always thinks that successful businesses and founders have it easy! We both know that's simply not true. What's been the greatest challenge over the years for you?
Hopefully you didn't expect me to say Covid. Those were gangbuster years for us because everyone was hitting the road for fresh air or working remotely and needed a rig. Managing the speed of our growth has probably been our greatest challenge. Too big too fast or not fast enough is a delicate balance. Building relationships by staying connected to our partners and understanding what they need to be successful has been our compass heading.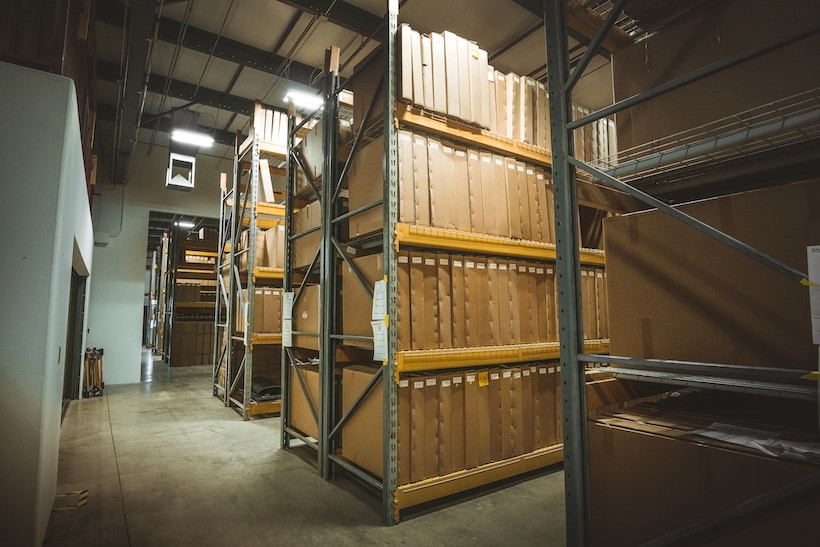 Where do you see Tern Overland in 3 years? Any plans to enter the world of complete rig builds yourselves?
Moving forward, our focus will remain on building relationships with wholesale builders. With our new webstore we are poised to increase our retail market. We are exploring establishing a line of products to retrofit into mainstream RVs. Tern's systems and workflows are becoming more streamlined, allowing us to scale in the future. Since we do a lot with a small team, we are flexible as the industry or market shifts.
Hard pass on building our own rigs. The market is full of innovative engineers, and we will let them lead that space. I'm happy to support the creative builders we work with and stick with what we know is an awesome product line.
Okay, Aimee, what rig do you personally drive and any favorite trip you've taken?
AT Overland modified my 2022 RAM 2500 6.4l V8 Hemi with AEV suspension, bumpers, winch, and a lift kit, and added an Aluma lite flatbed designed to hold an Aterra camper. It is a sweet ride and will be showcased at our events next year.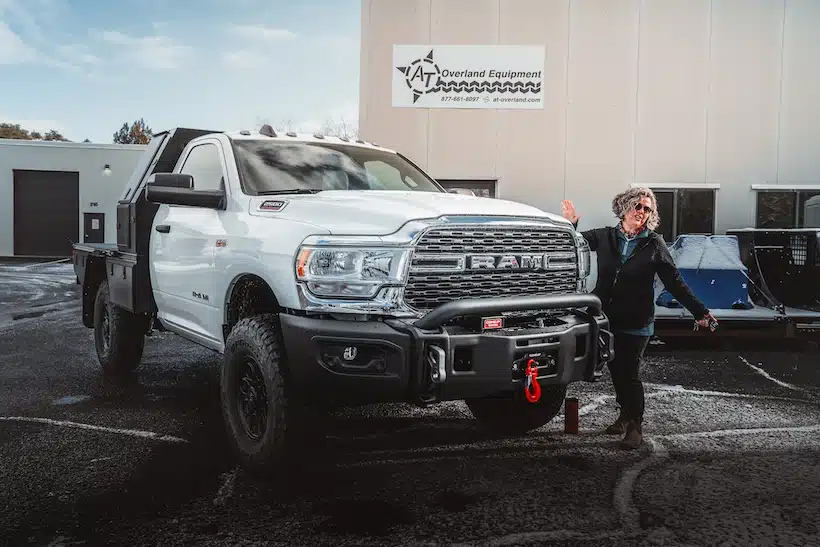 Otherwise, David built an incredible trailer for me before he retired. I could be off grid for weeks and the unit is fully loaded with our products and conveniences. I tow it with either my 2007 Lexus GX470 that I bought from Scott Brady (featured in Overland Journal Spring 2021) that is heavily modified or with a 2008 4×4 Suburban. It acts as a base camp for me to hike or SUP from.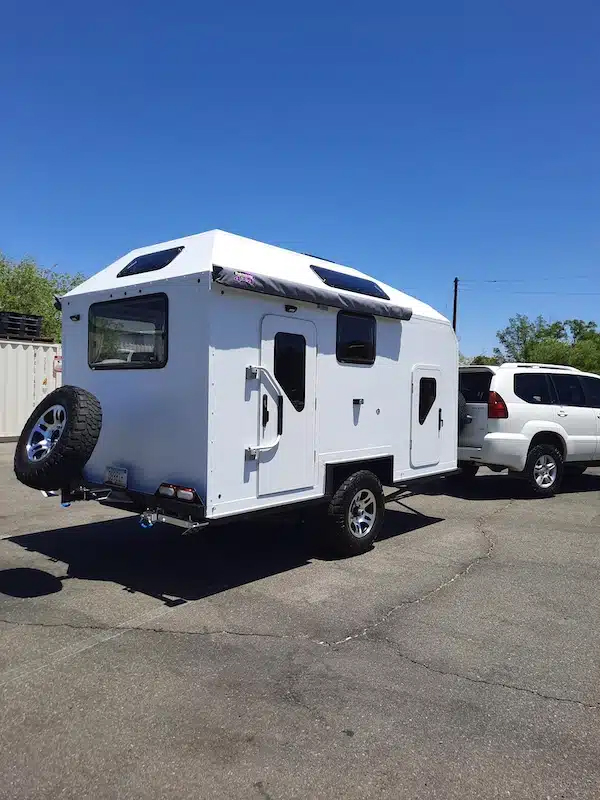 My favorite recent trip was a 12 Expo solo tour I took last year as the Chief Operating Officer. It wasn't overlanding per se, but I was fully immersed in the industry and camped along the way in the Lexus. I traveled Back to Baja with Flarespace and the Storyteller community. I went to BC for the BC Overland Rally. I met my oldest son for a weekend on the Olympic Peninsula where we hiked, and he taught me how to fly fish in between NWOR and PNW Expo. I also hung out with my middle son in Colorado for a weekend and we hammock camped at 10k feet. Catching up with my youngest son and his fiancé on the east coast was a bonus in between the MidAtlantic Overland Show and the Storyteller Overland Open House. It was tough traveling and running a business from the road but making so many connections and seeing family along the way was worth it!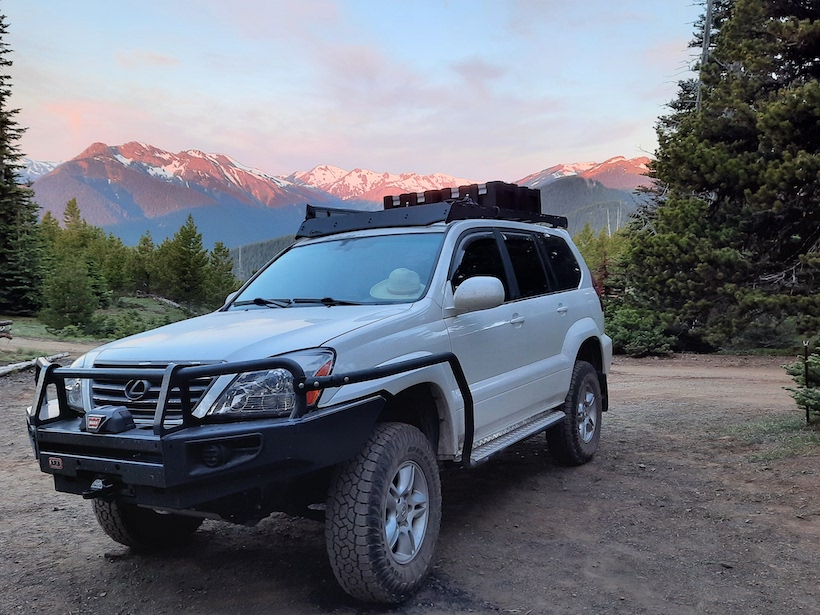 I love being part of this industry and watching it evolve. Our customers are great to work with and we genuinely enjoy what we do. Thank you, Andy, for all that you and your team do at The Adventure Portal to educate and support the industry. I appreciate being able to work with you and tell our story. If I may close by calling out one of my favorite marketing pieces that Tern Overland did which had a photograph my son took of a brilliant night sky and it said, "Sleep soundly knowing your components are capable of the journey".
Contact Information:
Tel: 928-642-3459 Listen to menu for options.
Thank you, Andy!
For the Original Article - CLICK HERE